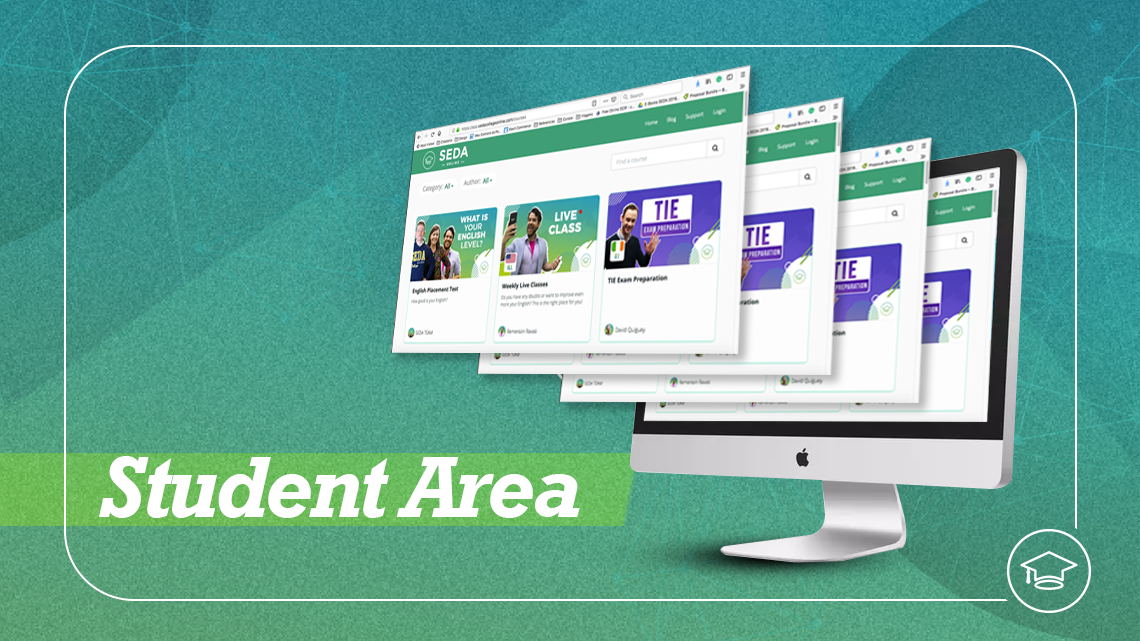 SEDA College Online launches Student Area with forum, videos, news and more!
March 15, 2019
From now on, SEDA College Online students will have a space dedicated to them on the platform with the launch of the Student Area. Learn now how it works!
The Student Area is the newest student interaction tool from SEDA College Online, which help even more in the process of learning English. This space is divided into News, Live Classes, Videos, and General.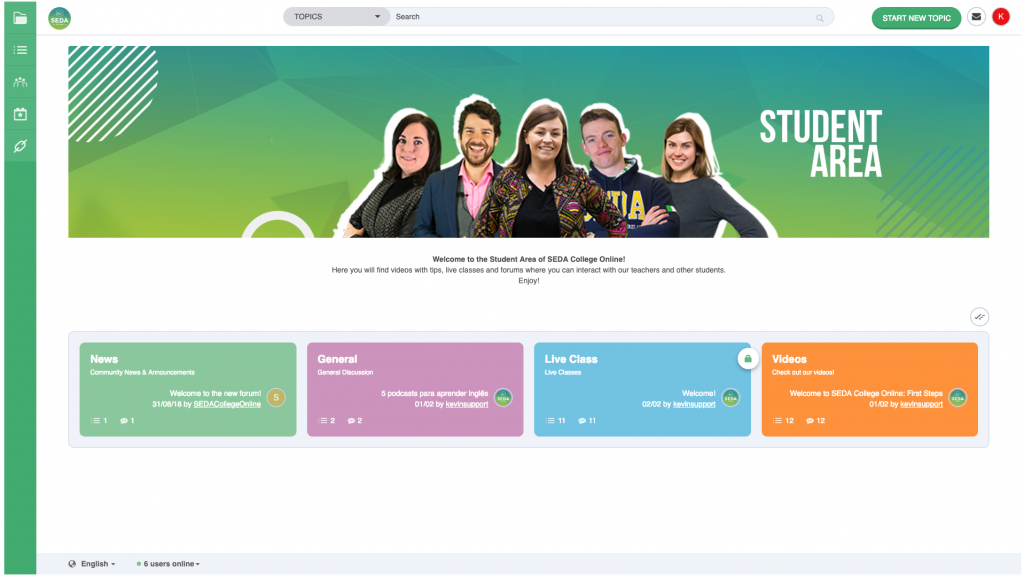 See below what you can find in each one of them:
News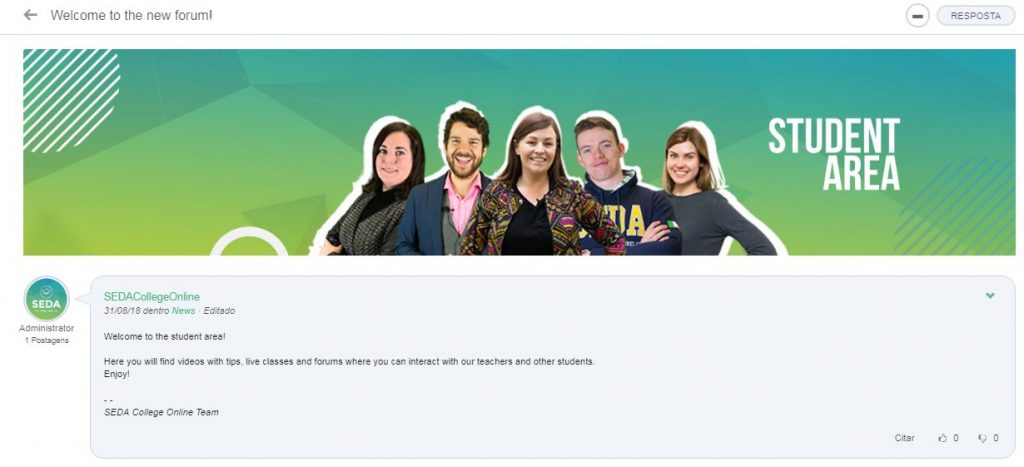 News from SEDA Online, such as new blog posts, new courses, notices, news, among other topics.
Live Classes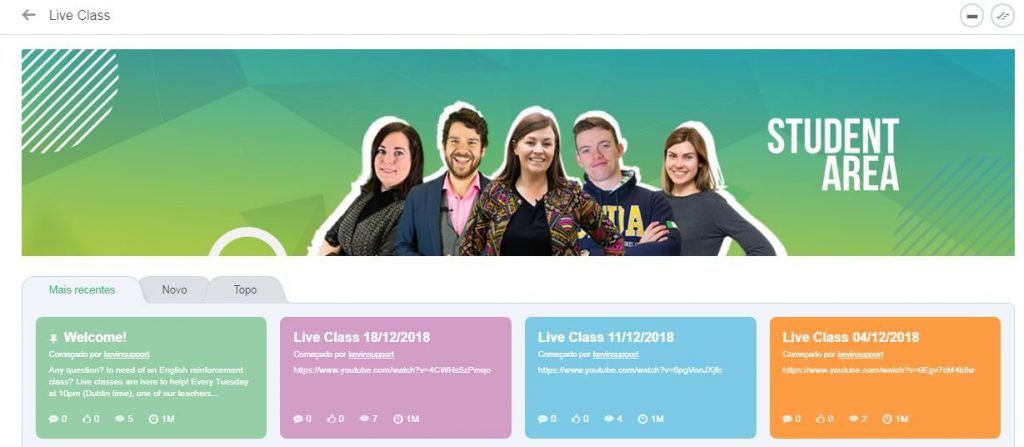 In this area the past online classes are available, that is, the past lives. Soon, it is in this space that new lives will be displayed on the platform.
Videos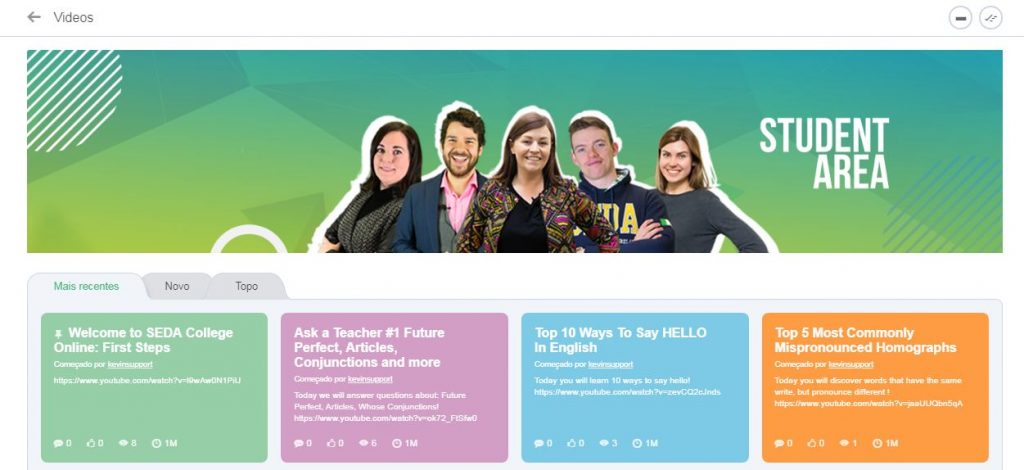 An area with Youtube videos and tutorials that help you have a better experience on the platform.
General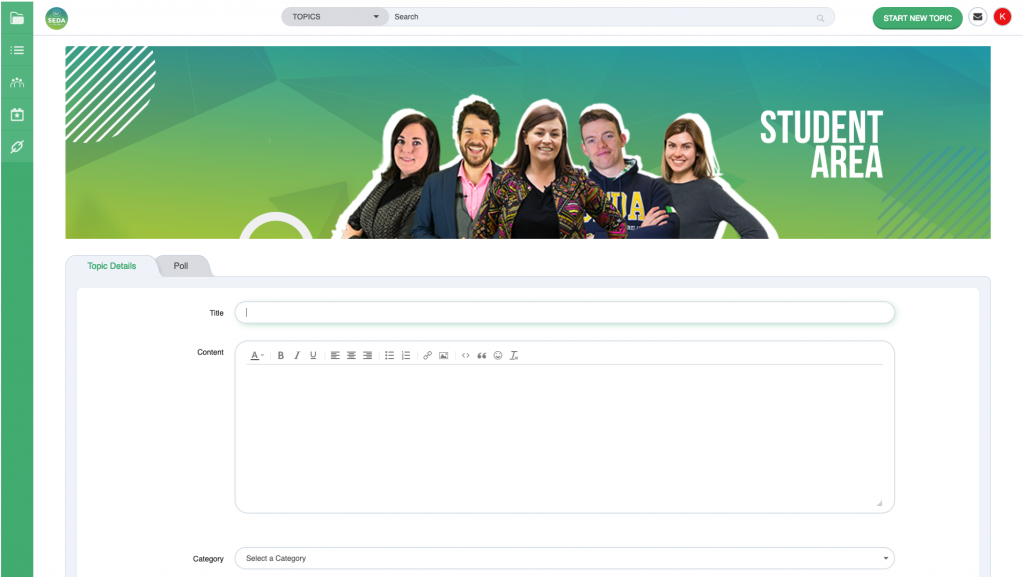 Here is the forum space where all students can submit and answer questions. Our teachers and other students can also help and interact.
In addition, the Student Area also has a calendar where students can follow Live dates, new course launches, and other events.
How to access
To access the Student Area, simply use the SEDA College Online credentials (e-mail / password) and click on the "Student Area" in the top menu. Or also access by CLICKING HERE.
The pages will be visible to the public, but only those who are registered on the platform can interact and also view the page with the Live Classes.
So, did you like the news? We hope you enjoy this space a lot because it was made for you!
—