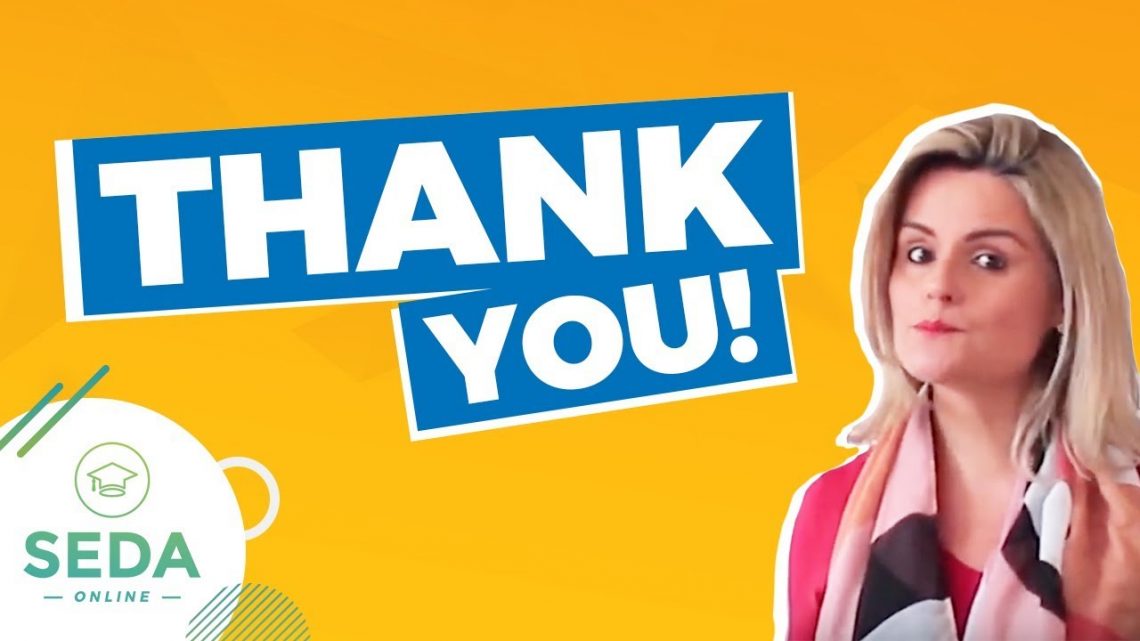 Different ways to say 'thank you' in English
April 29, 2019
How about expanding your vocabulary and learning different ways to say 'thank you' in English? SEDA College Online can help you!
The most common way to thank someone in English is "Thank you", but you can go beyond that. Want to know how? We've released a video on our YouTube channel teaching other ways to thank. Check below:
–
READ MORE: 10 ways to say hello in English
–
Now that you have learned other ways, practice by inserting them into your conversations so you will not forget!
—