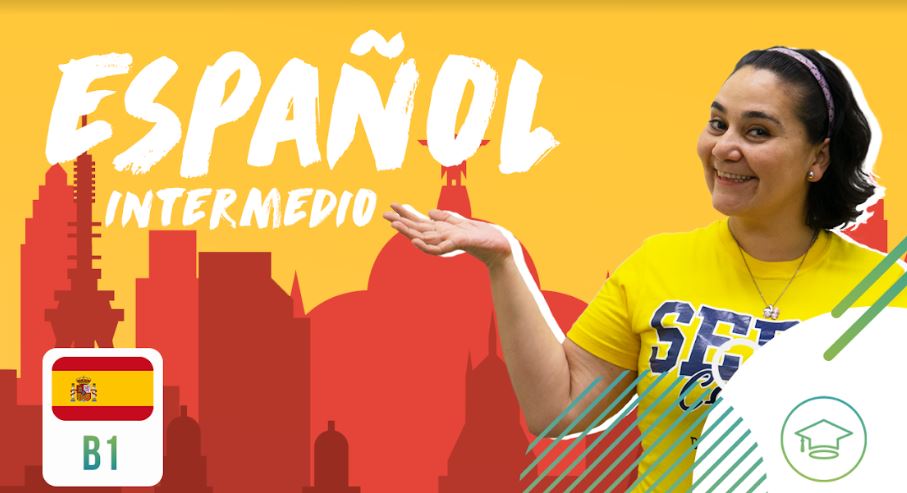 Learn more about the Intermediate Spanish course of SEDA College Online
May 27, 2019
At SEDA College Online students can go beyond English and learn other languages, such as Spanish. Learn more about the Intermediate Spanish course, which is available on our platform!
Taught by Teacher Daniele Martínez, the course is intended for anyone who wants to learn Spanish as a language other than their native language, and / or already has basic knowledge in the language and wants to continue improving. Remember that SEDA Online also has the Beginners Spanish course – check it here.
–
READ MORE: Chrome extension helps you learn a new language on Netflix
–
The general objective of the classes is to develop in the student the four basic skills that lead to learning and understanding a new language: listening, speaking, reading and writing.
And so you will learn how to give instructions, express emotions, have small conversations, use tenses and more!
See the full curriculum and more information about the Spanish course by clicking here.
—