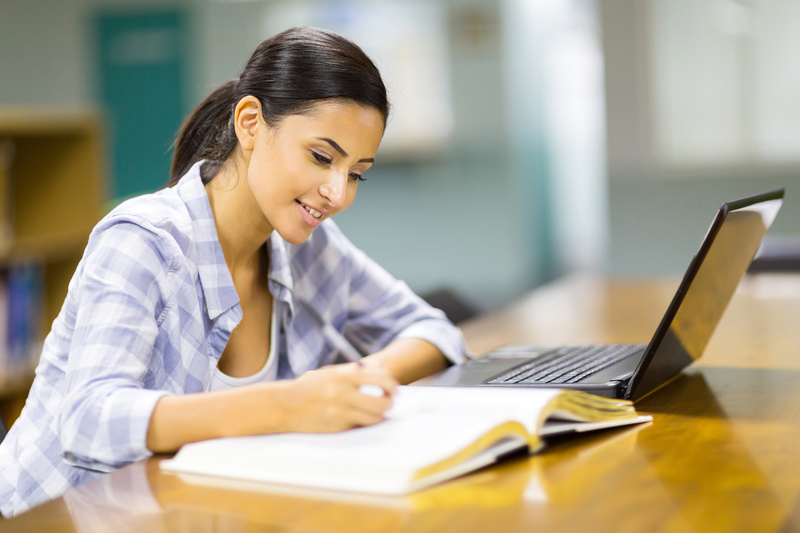 The importance of English for Au Pairs
September 5, 2018
Au pair work is very popular abroad and it is more common for women between 18 and 25 years old, who seek contact with the culture of a different country. Are you thinking about living this experience? Check here the importance of English for Au Pairs and get to know more about the profession!
As an au pair, the student lives with a local family, in their house, taking care of babies and kids, aiding on school homework, feeding them, taking them to doctors appointments whenever necessary.
One of the most attractive aspects of au pair work, besides having direct contact with the language, the job is paid, allowing people to study during free time, go out on days off and get to know better the place where they are living.
No matter the chosen country for the job, it is important to have some knowledge in English, even if it's basic, it must be good. This happens because the activities done with the family require understanding the parents and what the kids want to reply to their needs and work as well as possible.
–
READ MORE: The importance of English for bartenders
–
Au Pair in Ireland
The job is not officially regulated and some families think Au pairs also do housework like cooking, washing and ironing clothes, cleaning the house, for example. Therefore, it is necessary to negotiate and sign the terms and every detail with the family, before getting the job. If possible, formalize in a contract so there won't be any misunderstood. Still, is a job that is sought by many during an exchange program.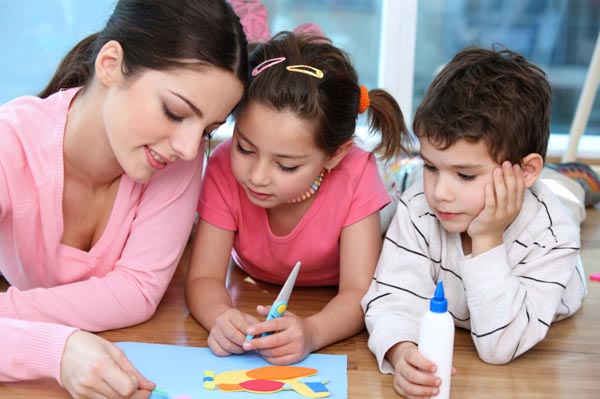 Au Pair in the United States
The job is regulated by the government and the responsible organizations responsible for the activity are committed to the program and offer all the support needed to the participants. The visa for this program allows Au pairs to study as well.
Here, English is already used as a test during the selection process, in which people need to record a video introducing themselves in the language.
Wherever it is, to start your job as an Au pair, it is important to know the specific vocabulary in English used in the house routine and children activities, check some examples:
baby
newborn
toddler
crib
baby bottle
 pacifier
 highchair
bib
blocks
baby food
rattle
stroller
wipes
bathtub
shower
towels
rubber duckies
baby powder
diaper/nappy
 potty
tissues
 blanket
child, children, kid
teenager
curfew
timeout
toys
 drum
 rocket
scooter
trampoline
 swing
slide
see-saw
sand box
merry-go-round
puppets
snack
spooky
choo-choo
boo-boo
tippy toe
ring around the rosie
hide and seek
pink promise
nap
bunny:
puppy
tootsie
tummy
belly buttom
goofy, silly
naughty
 picky
teeny weeny
 super duper
playdate
 ops-a-daisy
mind your manners
nighty nighty
Besides words, the most used sentences must be very well trained:
Are you hungry?
Do you want orange juice?
You have to say "please".
Don't forget to say thank you!
Please, put this down.
Pull up your pants.
Put your shoes on.
Take off your shoes.
Don't throw your toys.
Be nice to your brother.
Stop crying and use your words.
Do you want to go to time out?
Please, pick up your toys.
Time for a nap.
What do you want for lunch?
Don't do that.
Let's go to the playground!
Stay close to me.
Hold my hand.
I'm going to catch you!
—-
SEDA College Online is a platform for those who wish to learn English online. Access now http://www.sedacollegeonline.com/courses.