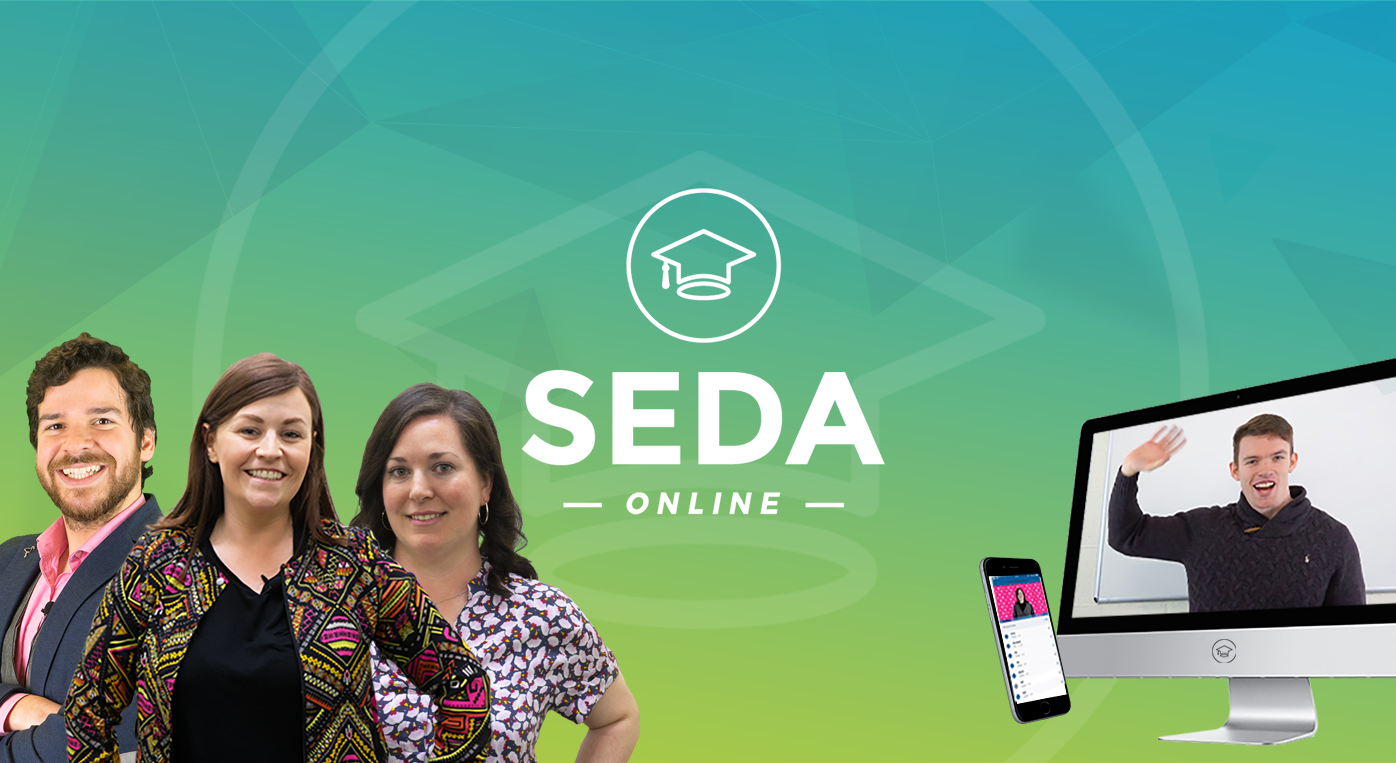 10 reasons to study with SEDA College Online
April 9, 2019
Nowadays, learning English is essential, so many people have been looking for online tools to meet that need. But it's important to find a platform that fits your routine and really helps you learn. So here are 10 reasons to study with SEDA College Online and discover some of the advantages the student has when studying on the platform!
Study from anywhere in the world
As an online platform, after becoming a member, the student only needs internet access to watch the video lessons. And you can do it from anywhere in the world! Currently, SEDA Online has students from countries such as Brazil, Chile, Colombia, Mexico, Bolivia, Panama, Costa Rica, among others.
Updated contents
Every month SEDA College Online launches new and relevant courses. Teachers bring updated content and day-to-day examples.
–
READ MORE: What is SEDA College Online?
–
Autonomy in learning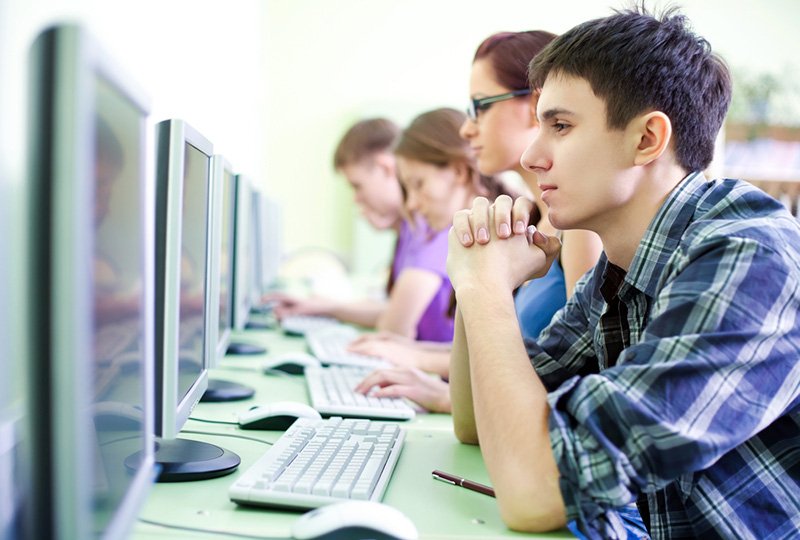 The SEDA Online student does his/her own study plan, that is, he can start by studying slowly and reviewing the topics that they have more difficulties with. You can repeat classes and attend courses as many times as you like. The study happens at your pace!
Easy to insert into the routine
Normally, the courses are divided into small videos of a maximum of 10 minutes, which makes it easy to insert into the daily routine of anyone. If the student watches one or two videos a day, he or she will be learning.
With this format, the student can also watch from anywhere, in traffic, lunch, college break, among other moments.
Diversity of courses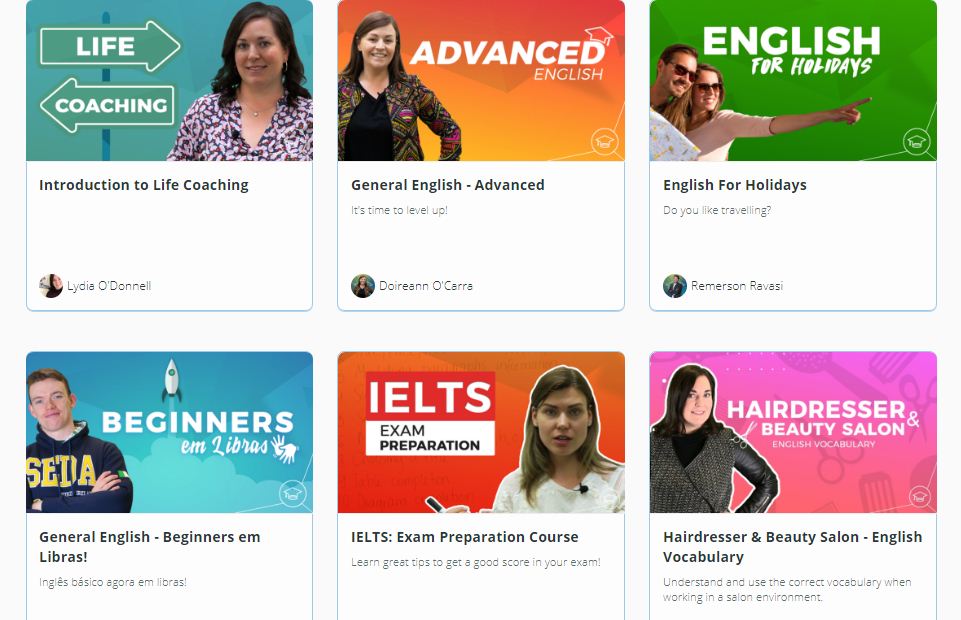 Becoming a member of SEDA Online, it is possible to have access to several courses, of the most different subjects.
Languages: besides English, Spanish, Portuguese and Russian courses;
Career-focused: job interview, sales, LinkedIn, curriculum, among others;
Professionals: for flight commissioners, for beauty professionals, exchange program consultant, among others.
Qualified Teachers
The SEDA College Online team is comprised of internationally certified teachers and teaching experience in a variety of countries, including Brazil, Spain, Ireland, the United States, Canada, Russia, and Mexico. So you can hear different accents and expand your listening.
–
READ MORE: How is studying on SEDA College Online? Watch for free the first class of all courses
–
Tools inside the platform
When starting a course, the student can define how he wants to attend classes with some internal tools:
Option to decrease the speed of videos: in each video, you can access the Setting – Speed – Select the speed of preference. This is a great tool for anyone who has not yet become accustomed to the teacher's speaking speed, for example.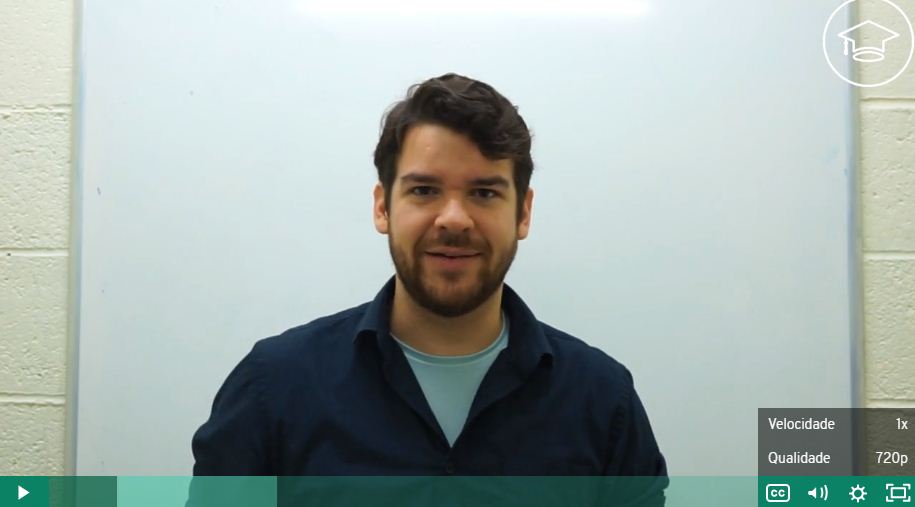 Subtitles options in courses: As classes are taught in English (or other languages depending on the course) you can enable captions in the videos. Just click on the "CC" symbol and select this option. Ideal for those who don't have a full understanding of English and feel insecure.
Support material: Many courses have extra and supportive materials that further aid in learning.
Certificates
For General English and English for Specific Purposes courses, students receive a certificate of completion from SEDA College Online. You can use them in your resume, professional social networks and more.
Live Classes

In addition to the courses on the platform, the SEDA Online student can also expand his knowledge and study with the live classes, taught at different times. These classes are an opportunity to ask questions live with the teacher, in addition to interacting with other students.
Tuesday: by platform: https://sedacollegeonline.com/, at 10 pm Ireland time
Wednesday: by Instagram @sedacollegeonline, at 7pm Ireland time
Thursday: on the Facebook page at 10 pm Ireland time
Student Area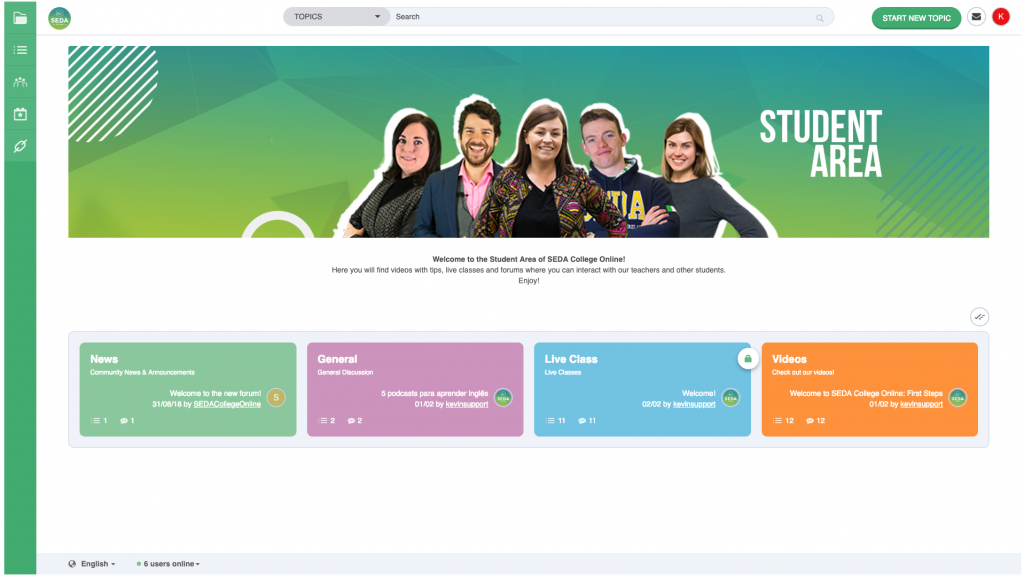 How about accessing an area specially designed for the student? This is the Student Area of SEDA Online, space within the platform with a forum, calendars, news and many more! Read more by clicking here.
So, ready to join the SEDA College Online team? Go to the site, choose the plan that fits you best, and start learning right now: https://sedacollegeonline.com/
—