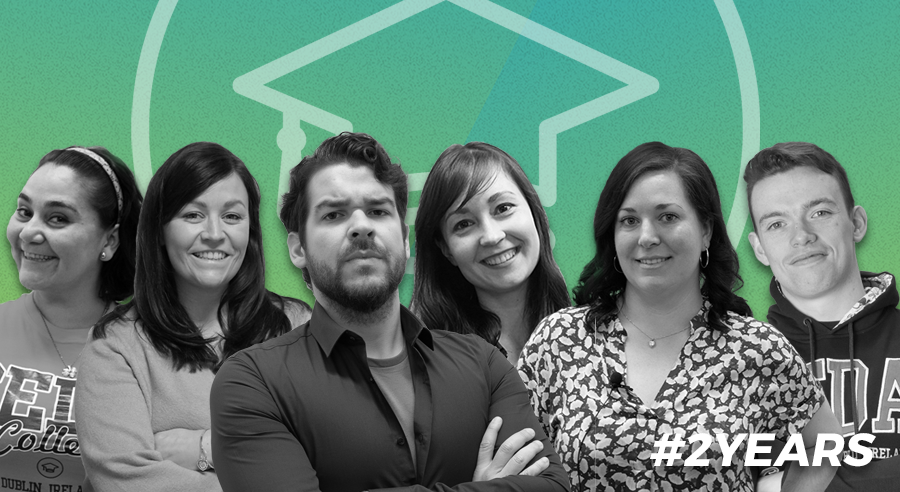 SEDA College Online's second anniversary: remember the highlights of the last year
May 3, 2019
For many people, the anniversary represents the end of a cycle and preparation for new projects, and it is the same for SEDA College Online. In April, we celebrate two years of the launch of the platform, and we took time to remember everything that was cool last year. Check below our highlights!
We arrived at the two years mark of the project with 50 courses, of which 15 were launched in the last year. There are 194,000 students enrolled on our platform, with approximately 4,000 certificates issued for General English and English for Specific Purpose courses. In addition, we also had new tools for interaction with students:
Student Area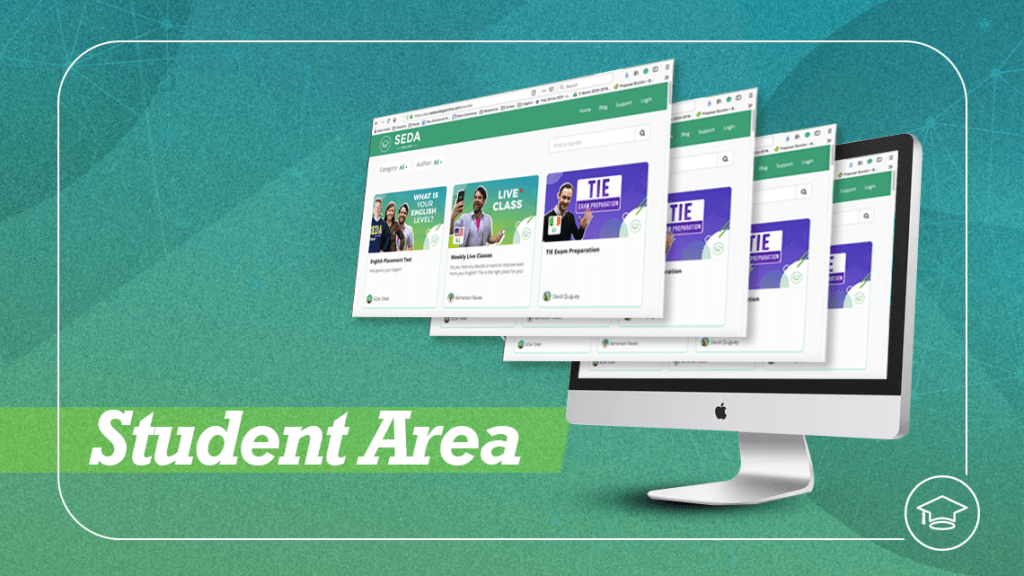 Space for students with news, courses, videos and forum. Read more here.
–
READ MORE: Get to know SEDA College Online's team
–
Weekly Online Classes
Every week SEDA Online broadcasts online classes both through the platform and the Facebook page. It is an opportunity to learn even more and interact with other people.
Open classes on the platform
With the preview tool, it is possible to watch all the first classes of the courses, and to better understand how the teaching methodology and the content of the classes work. Read more here.
Channel on Youtube
Over the past year, our YouTube channel has also been launched with tips on English, vocabulary, platform guides, and more.
Instagram

Our Instagram profile has already reached the 10,000 mark. Do not forget to follow @sedacollegeonline for quick and valuable English tips as well as platform announcements.
Come on over: Conversation classes
The anniversary of SEDA College Online will also be marked by another novelty, the conversation classes. Students will be able to schedule times for group classes with our teachers. Stay tuned!
–
READ MORE: 10 reasons to study with SEDA College Online
–
Check out the SEDA Online courses launched in the last year
Astrology English Vocabulary
Beginners for mature students
Creative writing
English for business
English with music
Holidays around the world
Improve your LinkedIn
International Career Workshop for Brazilians
Life coaching
Practice your listening – Intermediate
Practice your reading for Beginners
Prepositions course
Russian for beginners
Spanish – Intermediate
TIE – Exam preparation
We are happy for another year of SEDA College Online, and we hope you join us to learn a new language!
—